Regular price
Sale price
£3.95 GBP
Unit price
per
Sale
Sold out
10 Nespresso Original Compatible® Ethiopia Coffee Pods.

Eco Credentials:

- Certified Home Compostable Pods.
- Carbon neutral capsule production.
- Carbon neutral coffee roasting.
- Additional tree planting that offsets emissions equivalent from London to Venice by car.

Detail:

Source: Ethiopia Jimma
Type: Heirloom
Intensity 9 (at 40ml)
Serving size: 40ml only.
Flavour Notes: Cacao, cedar, brittle toffee.

Coffee initially evolved from Ethiopia - this creates the highest number of different types of coffee plants in the world. This genetic diversity is so vast that it is often simply classified as 'heirloom'. These wild strains are very different to commercially cultivated coffee varieties. Flavour profiles range from 'tea like' floral coffee to more powerful, higher caffeine shots, as grown in the Jimma region.

We have selected this powerful shot specifically for a 40ml serving size. Add a little milk or drink black. Using the 40ml espresso short button for this specialist shot is really important to maximise the taste experience.
View full details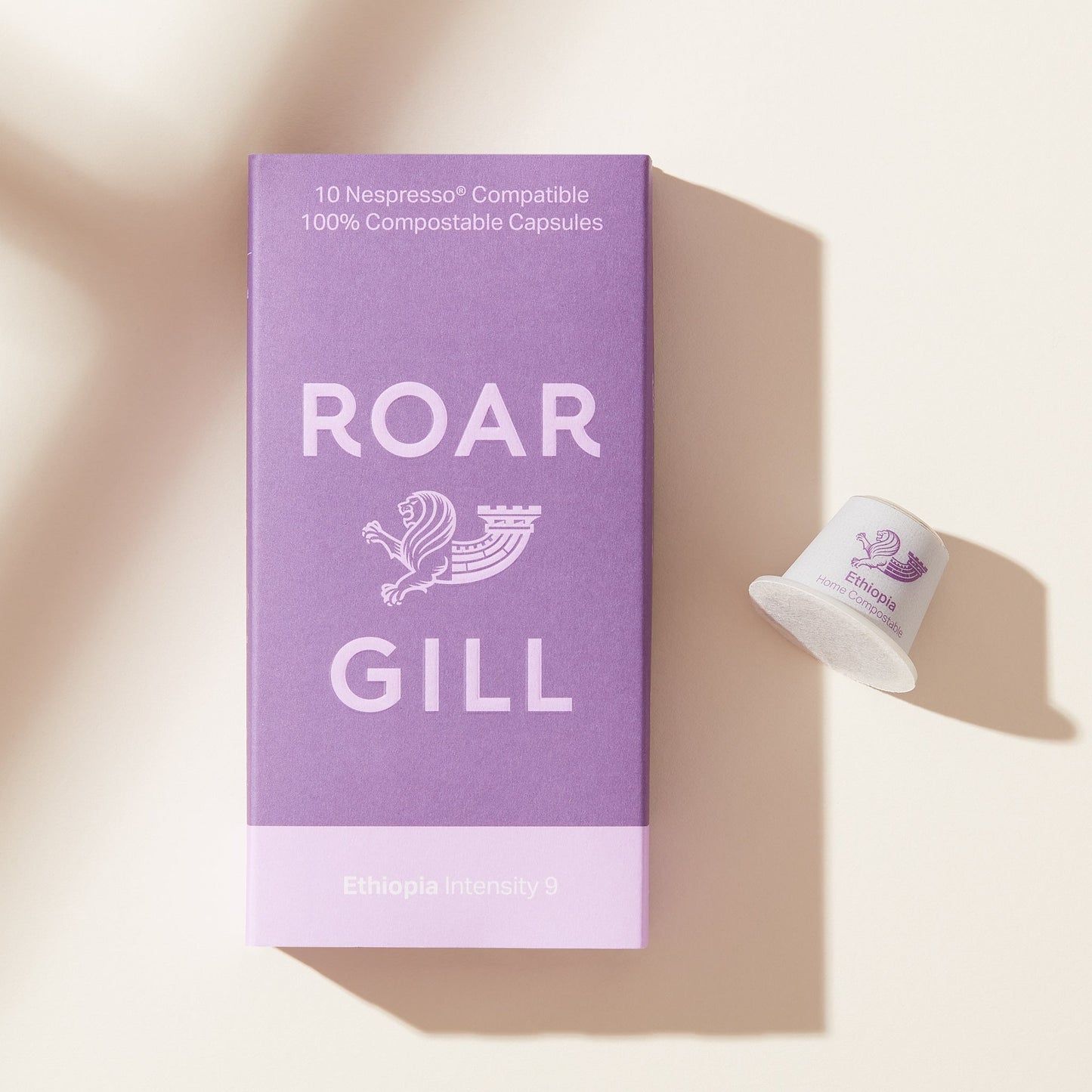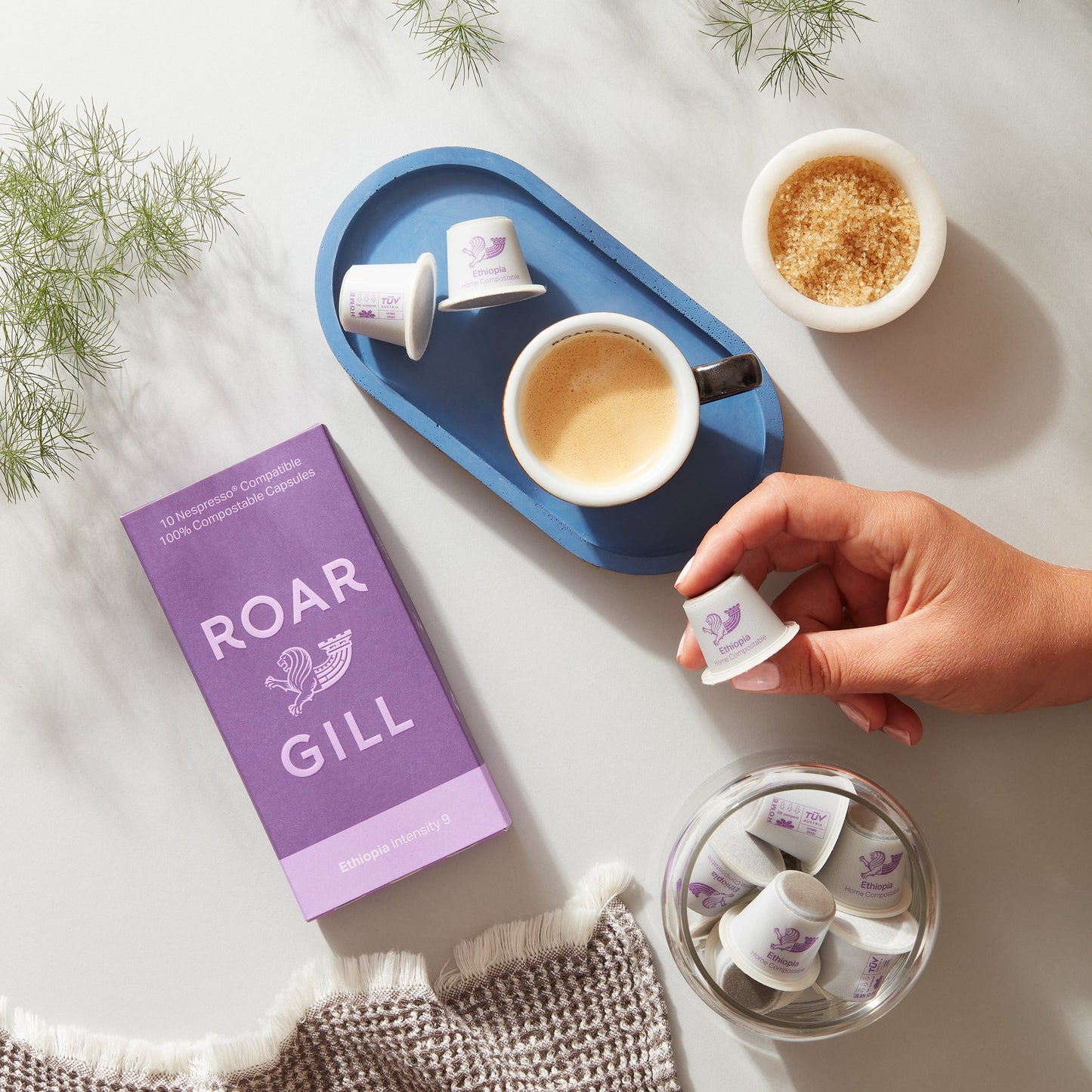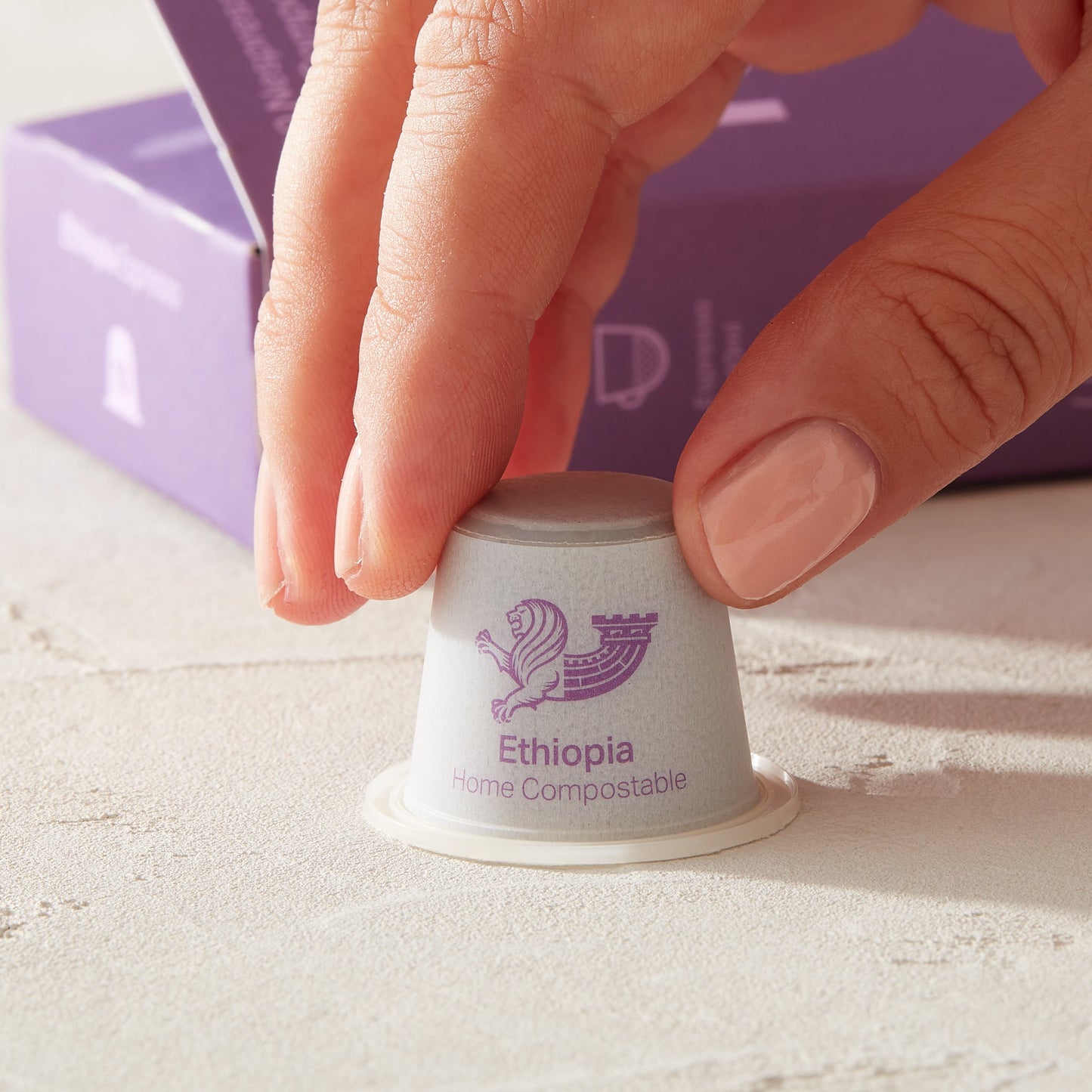 Efficient service
Good coffee in compostable pods. Conveniently delivered through the letterbox.
My first order so far so good.
Great coffee with compostable pods
Excellent service. Great product. Thank you.
Amazing
Great tasting coffee, i heve added these into my regular subscription.