Regular price
Sale price
£20.00 GBP
Unit price
per
Sale
Sold out
The entire Roar Gill whole bean coffee range, all bundled up into one. 
Bundle includes 1 x Bold, 1 x Exotic, 1 x Rare & 1 x Decaf medium roasted whole bean bags. 1kg total weight. 

BOLD
-  Brazil, Uganda & Honduras Blend.
- Type: Arabica coffee
- Flavour Notes: Dark Chocolate, Smokey Sweet Treacle.


EXOTIC

Source: Peru
Type: Arabica
Certification: Organic
Flavour Notes: Crisp acidity, medium body, floral aromas, rich sweetness.
Main Growing Regions: Amazonas, Ayacucho, Cusco, Huánaco


 RARE
- Source: Brazil Daterra
- Type: Arabica
- Processing: Natural
- Certification: Organic
- Flavour Notes: layered cacao, hazelnuts and cedar
- Main Growing Regions: Cerrado Region, Brazil 

DECAF
- Source: Mysore, Karnataka, India.
- Roast: Medium.
- Processing: Washed.

- Flavour Notes: Chocolate, toffee brittle & nuts.
- Suitable for: Cafetiere, Filter, Espresso, Aeropress, V60.
- Main Growing Regions: Western Ghats.
Bold Blend Highlight

Honduras: Finca Monte Cristo coffee comes from the western mountainous region of Copan and is a high quality coffee designated as 'Strictly High Grown' (SHG) grown at between 1500 – 2000 meters above sea level, which is an important criteria when searching for the best coffees.

The bean develops more slowly, providing greater flavour potential and a wider variety of roasting options here at Roar Gill. 
Exotic Co-operative

The Exotic range is always about discovery – finding new flavours .  It's in high caffeine but its light and tremendously complex. Intensity and caffeine content aren't the same thing. It's peachy, creamy, delicious and refreshing. 

Produced by the JUMARP co-operative which re-invests half of the income they receive into crop renovation and conversion to long-term organic farming methods. JUMARP also helps fund local education and gender equality programs in Northern Peru.
Rare Heritage

- These farms are the oldest coffee plantations in the Brazilian Cerrado region and remain amongst the best coffee producing areas in the country.

- High altitude terroirs provide unique flavours and aroma profiles. Each terroir is harvested individually, based on the optimum maturation level of the cherries.

- Daterra maintains a strong sustainable ethos. 150,000 native trees have been planted in the area and 3250 hectares of land preserved in an otherwise resource depleting country.

- This farm is packed with historical accolades, including: Brazil's most sustainable farm, a Cup of Excellence Finalist.
Mysore Decaf Process

Our decaffeinated version uses the CO2 method, which removes the need for chemicals when removing the caffeine.  The CO2 circulates through the beans for several hours, extracting the caffeine. The caffeine-rich CO2 is then separated from the beans and the CO2 is recycled and reused.

The process also uses less water and energy than other decaffeination methods. The final caffeine content in this coffee, after decaffeination, is 0.01%.
View full details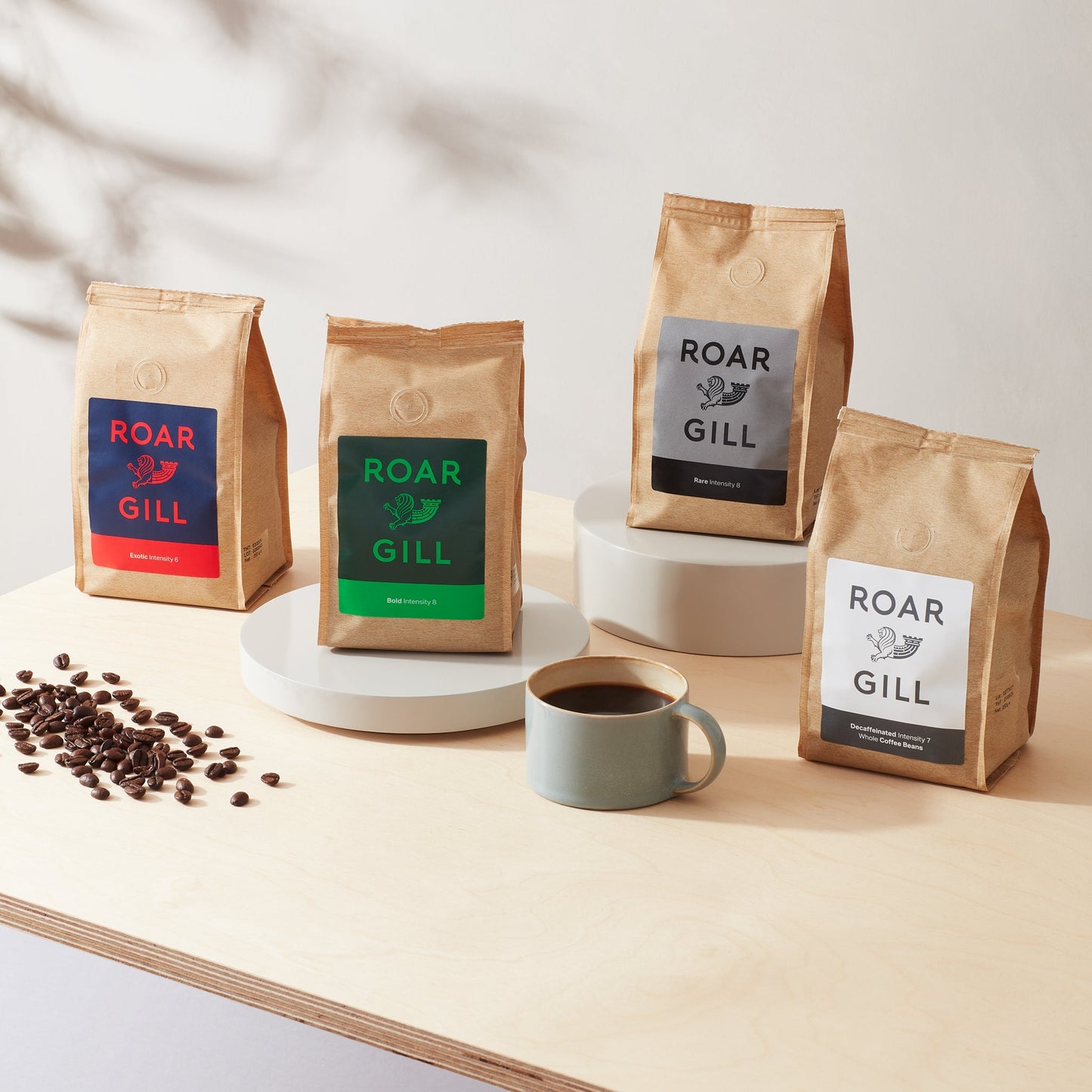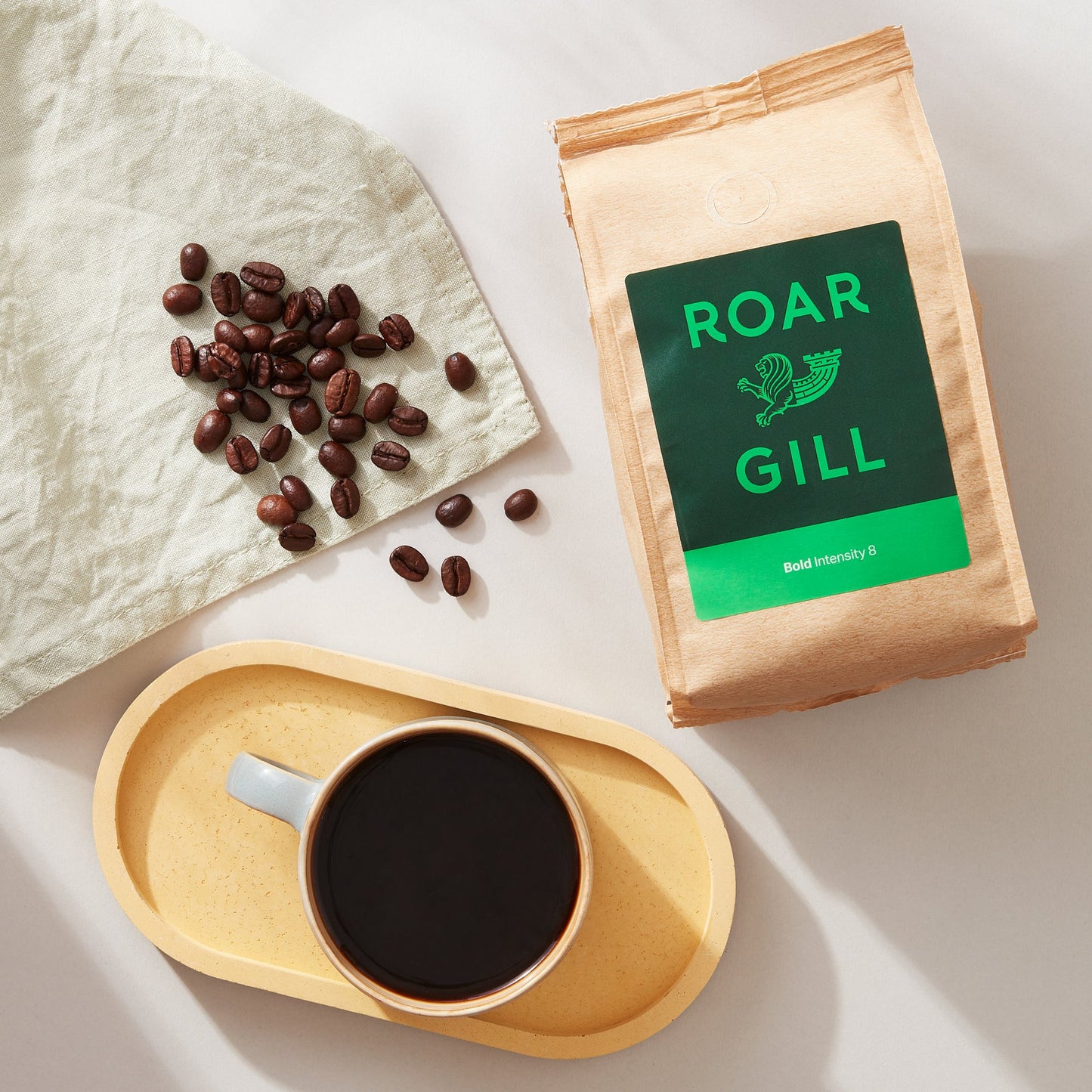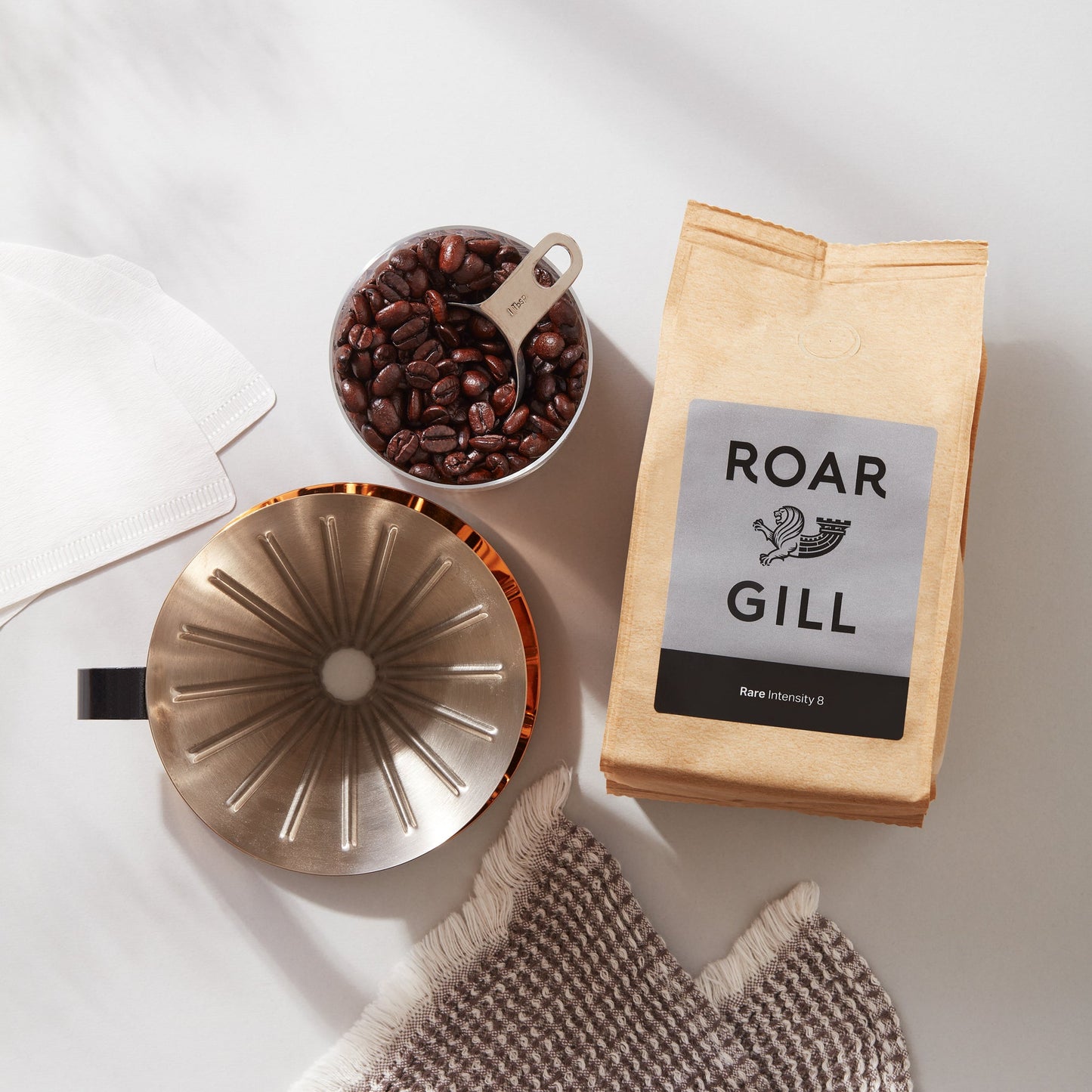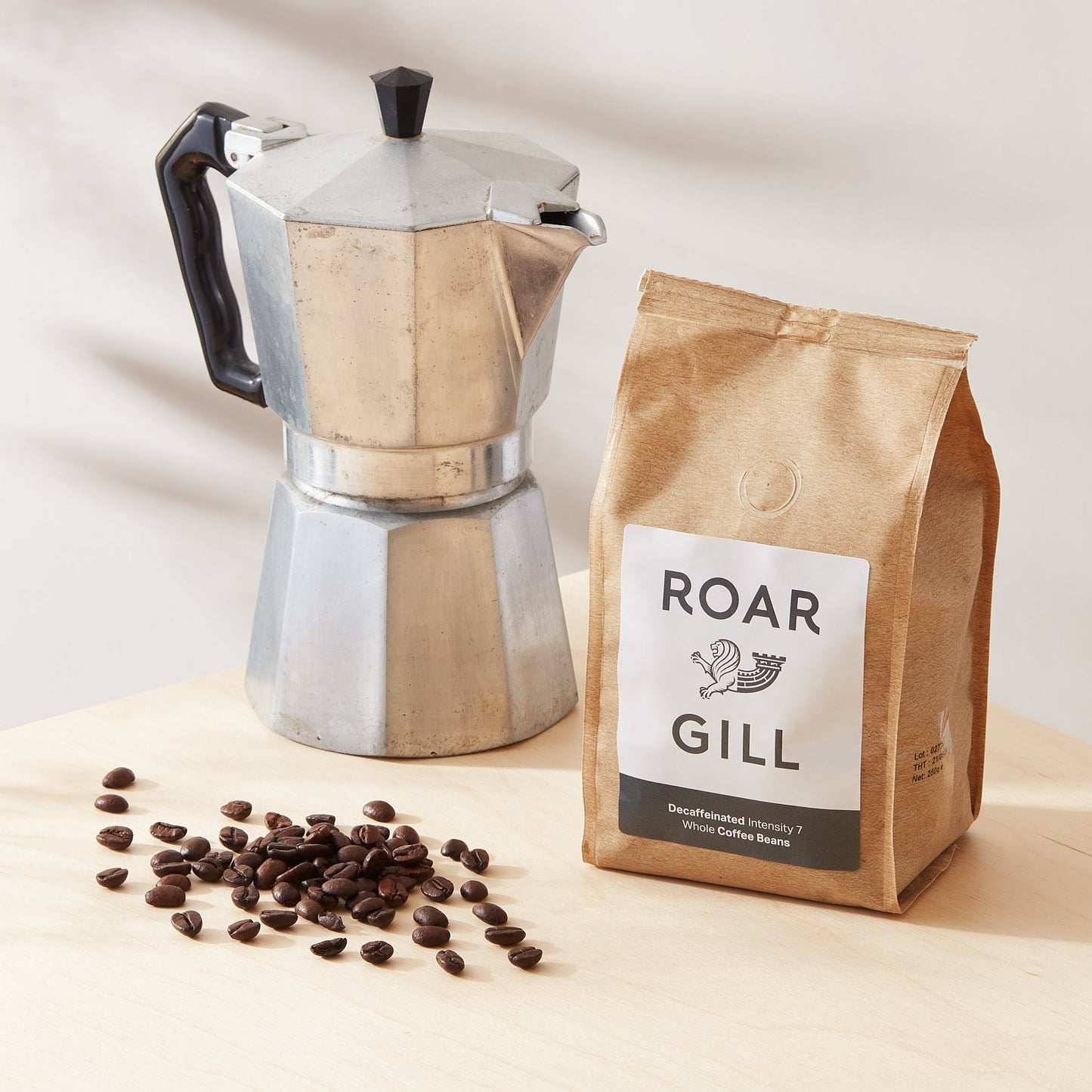 Excellent Value
Excellent service and quick delivery. Coffee was well packaged and I am enjoying the Exotic Intensity 6, it is very full of flavour, a perfect coffee throughout the day.